Aunt Kathryn wins the prize for emailing me a thank you note from
Red Stamp
as instructed. I laughed out loud! Riley is such a ham.
I spent a good deal of time today planning our holiday activities. Already. We're going to ride the Polar Express, and Jack is going to flip his curly lid. I also got Mom's annual Christmas open house on the calendar, and several other parties and special events. It's crazy how fast December fills up with activities. Our favorite for the past couple of years has been the Dinner with Santa at Lafayette Brewing Company. I've checked, though, and it's not up on their online calendar yet. We'll have to go for lunch sometime in the next few weeks to get the info. It's funny - we just kind of stumbled onto that one several years ago, and we've been going ever since. It's a lot of fun, and the kids really love it.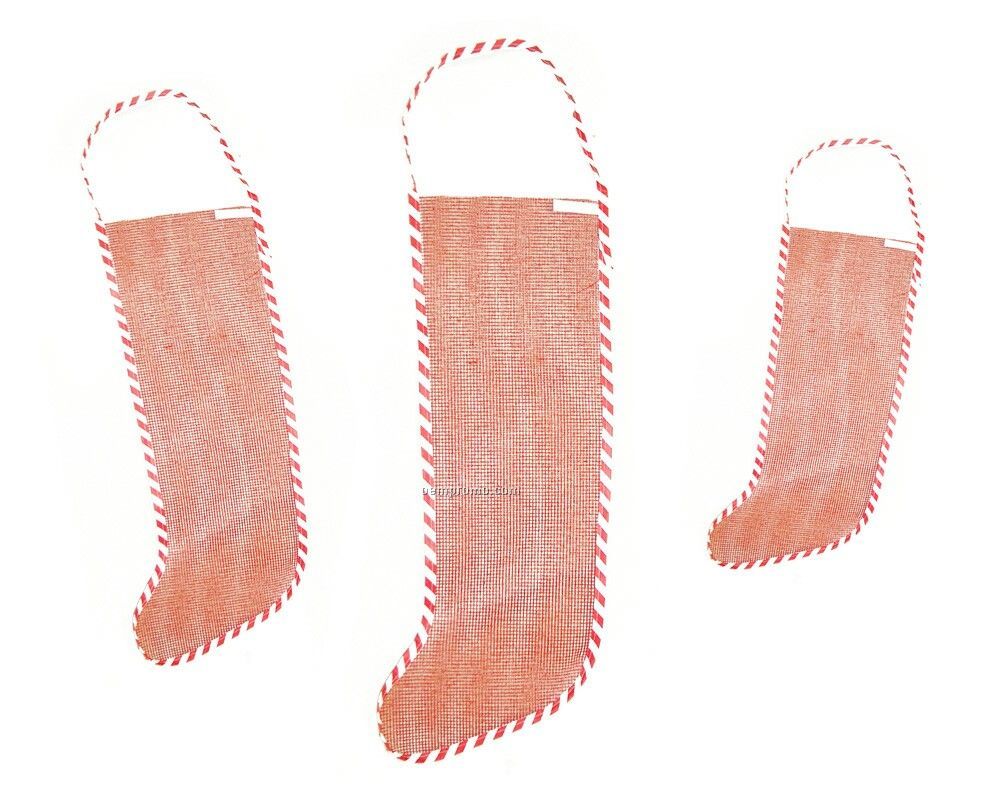 Imagine these filled with Brach's pick-a-mix,
hanging on the doorknob.

When I was a kid we used to go to Marshall Field's and have cocoa in the Walnut Room and see the tree. I'm not sure that we did it every year, but when we did it was really special. We also went to the Kiwanis Lunch with Santa when I was very little. One of my few real memories of my Papa (he died when I was 6) is going to that event with him and my uncles when I had the flu, and getting sick in my salad bowl! Of course he took me home right away. They used to hand out those red mesh stockings full of candy, and my mom hung it on my bedroom doorknob (we lived in the house my sister lives in now, so I must have been between 3 and 5). I couldn't have any, of course, because in the 1980s when you threw up your mom starved you for at least 24 hours minimum, and it was torture to have to look at it. I still remember feeling so frustrated and disappointed, 30 years later!
I really like candy.
So far I've managed not to get all grumpy and stressed about Christmas like I normally do. We'll see how long I can keep that up. It's just so much
pressure
being the mom, and feeling like everyone's Precious and Important Holiday Experience is in your hands. (Ok, that's b.s., I got stressed about the holidays before I had kids - it just got harder after the kids were born).
I know it's early to think about Christmas, but I'd love to hear about your family's holiday traditions. Do you get grumpy and stressed, too?